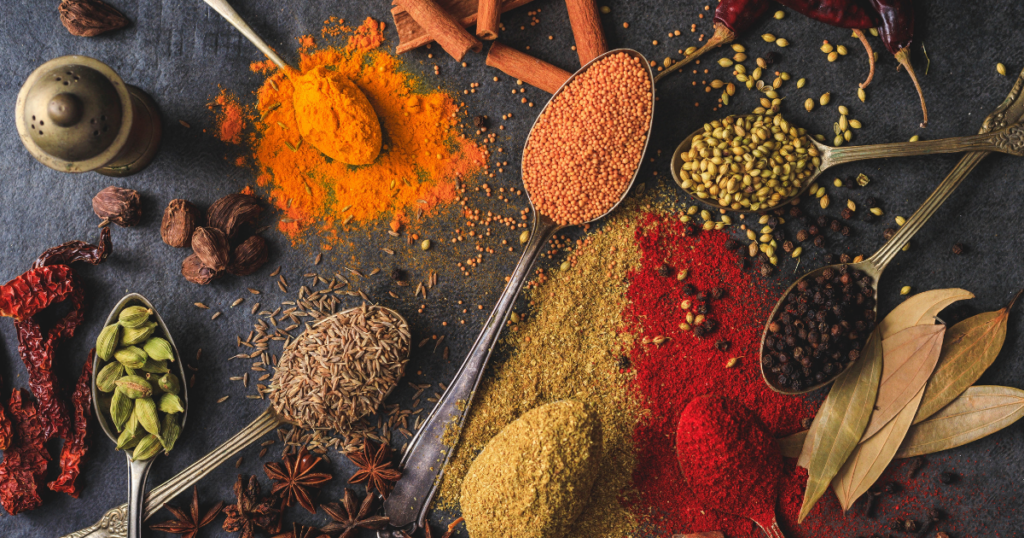 An Arabian Gulf style Rice Recipe with Lamb or Chicken
Kabsa is a traditional Arabian Gulf meal that is very special! It's made with basmati rice, Lamb meat or Chicken and vegetables. It can be tricky to get right but our Kabsa spice mix will make this grand old dish very easy! 
Ingredients:
3 generous tablespoons Kabsa – Gulf Style Rice and Meat (100gm)
Salt to taste 
About 2.5 lbs of meat on the bone (Chicken or Lamb)
6 cloves of minced garlic
1 Finely Chopped onion
6 Finely chopped ripe tomatoes
2.5 cups of basmati rice (washed and allowed to sit in water for 30 mins before straining).
Olive Oil 
Almonds and Pine nuts 
Method: 
First coat the meat with salt and Kabsa spice. Brown the meat by pan-frying in a bit of oil, then cook in a pressure cooker adding water, salt and 3 heaping tablespoons of Sea of Herbs Kabsa spice (make sure there is at least one black lime in the pot).
Next, in a large pot on the stove, cook 6 cloves of minced garlic, and one finely chopped onion in a little bit of oil. When tender, add 6 finely chopped tomatoes to the pot and cook on low heat, covered for about 20 minutes until tomatoes turn into puree.
When the meat and broth are done in the pressure cooker, strain and save that delicious broth for cooking the rice. Take the meat out and place it in the pot with the cooked vegetable puree. Next add the rice and stir gently. Now add the strained broth with a spoon until broth is about 1 inch above the rice. Now is the time to taste the broth and see if you need more salt. 
Cover the pot and simmer until rice is cooked. In small pan with a little oil, pan fry the almonds and then the pine nuts until golden and use it as a delicious garnish over the rice before serving. You can also garnish with freshly chopped parsley. 
Remember there are many ways to make Kabsa. You can use different grains not just rice such as bulgar. You can add chopped herbs like cilantro or parsley while cooking. Some people use orange peel for flavor and aroma. And others add shredded carrots to the vegetable puree. It's all up to you! Our Kabsa spice mix is great, it simplifies the process and gives you that delicious consistent flavor every time.