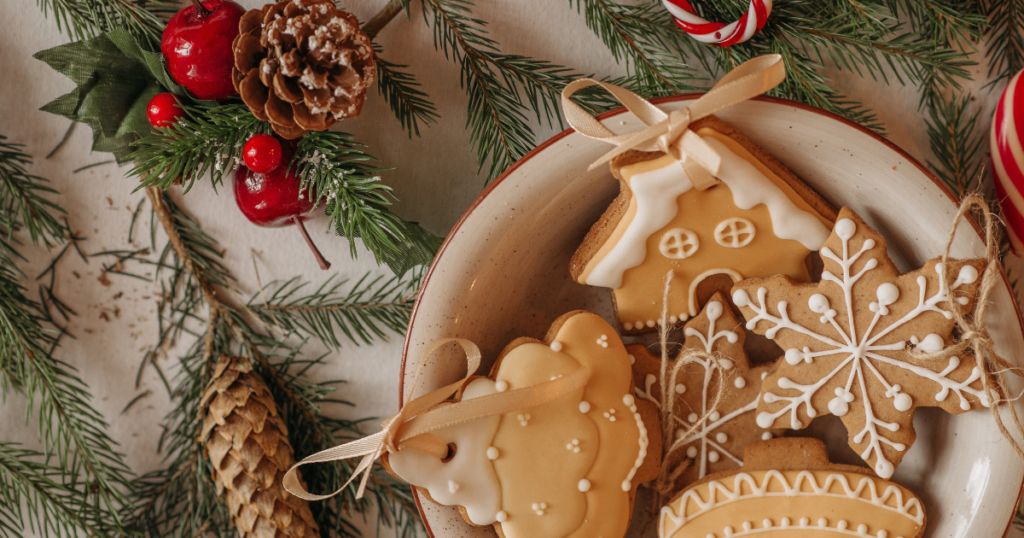 These fragrantly spiced holiday cookies are not your average spiced cookies! Spiced with anise and fennel seeds, these cookies are easy to make and super fun to decorate with royal icing! 
Ingredients
2.5 cups Flour
1 cup sugar
1.5 tablespoons of Sea Of Herbs Dough & Cookie Mix spice
1/4 teaspoon baking powder
Dash of salt 
1.5 sticks of unsalted butter (room temperature).
1 egg
1 teaspoon of vanilla extract
Method
Start by combining sugar, flour, Sea Of Herbs Dough & Cookie Mix spice, baking powder and salt in a food processor. 
Next, add the butter and pulse until sandy. Add the egg and vanilla. Roll on to clean surface and knead into a ball. Divide the ball into two cylindrical discs. Wrap them in parchment paper and refrigerate for an hour. 
Cut and shape your cookies into discs or with cookie cutters and line your baking sheet with parchment paper. 
Bake at 350 degrees F for about 10-12 mins until golden brown. Enjoy them plain or decorated with a dusting of icing sugar or make some colored royal icing!