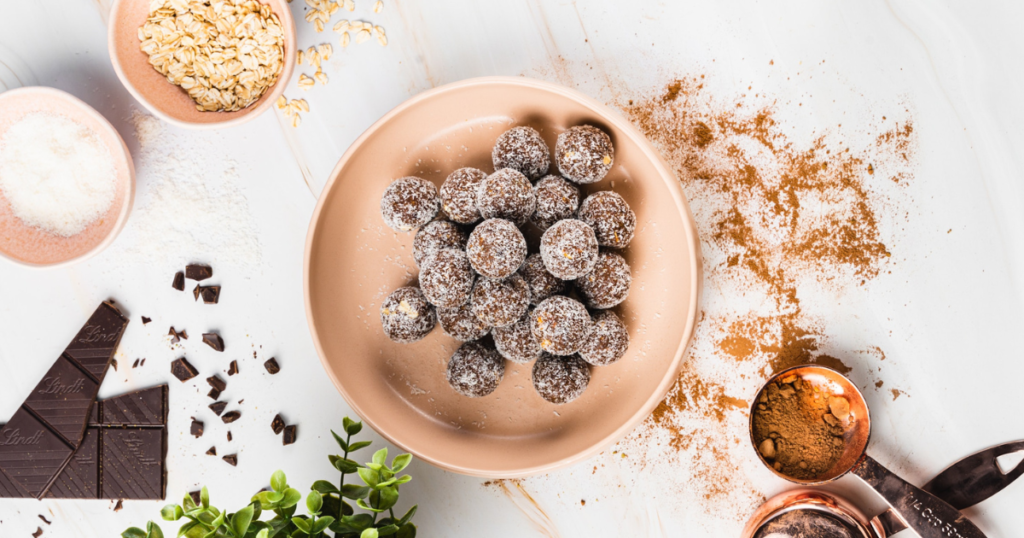 The Perfect healthy treat!
If you're looking for the perfect healthy snack or dessert, these 3 Ingredient date bites are the answer! They are rich, nutritious and delicious, not to mention so easy to make. You can freeze them or keep them in the fridge for over a week. The best part is that they are so easy and simple to make. All you need is dates (or date paste), pecans or almonds and unsweetened shredded coconut. The beauty of these energy balls is that you can customize them in any way you like, so get creative! 
Ingredients: 
2 cups soft Mejdool dates or date paste (found in Arabic grocery stores).
2 cups of Pecans (or Almonds or a combination).
A pinch of Sea of Herbs Cinnamon
A pinch of salt 
1 cup of shredded unsweetened coconut
Method:
The best way to prepare this snack is with a food processor. Blend the dates with the nuts until smooth and sticky in consistency. On a tray with baking paper, roll the dough into balls. Next roll the bites into your shredded coconut. Refrigerate and Sahtein!